Currently our services are held on Sundays at 12 noon on site and via Free Conference Call.
Wednesdays: 21:00 – 22:00
2 & 4 Fridays: 20:00 – 21:00
Important info at pandemic time
DE
Handout Corona-Schutzmaßnahmen
Bitte beachten und so kommunizieren: Wir haben beim Stichwort  Gesundheit den ganzen Menschen im Blick. Deshalb wollen wir in der  Christliche Gemeinde International die Begegnung miteinander und mit Gott auch in Coronazeiten fördern. Dabei gibt es derzeit folgende Schutzmaßnahmen zu beachten:
– Wer bleibt zu Hause? Wer krank ist oder sich fühlt (Covid-19 Symptome: Fieber, trockener Husten,  Störungen des Geruchs- und Geschmacksinns) sollte unbedingt zu Hause bleiben. Ebenso: Wer Kontakt  zu infizierten Personen hat bzw. hatte, wenn nicht 14 Tage vergangen sind; wer aus einem Risikogebiet  kommt oder noch auf ein ausstehendes Testergebnis wartet.
–Abstand: Wir achten auf 1,5 m Abstand bei Personen, die nicht aus demselben Hausstand kommen.                                   
–Kontakt: Wir verzichten auf direkten Kontakt (Hände schütteln, Umarmungen etc.).
–Hygiene: Hände können an verschiedenen Stellen desinfiziert bzw. mit Wasser und Seife gewaschen  werden. Benutzte Oberflächen werden nach jeder Veranstaltung desinfiziert. Entsprechendes Mittel  und Schutzhandschuhe stehen im Putzraum zur Verfügung.
– Alltagsmaske: Im Gebäude ist bis zum Platz (ab 6 Jahren) ein Mund-Nasen Schutz zu tragen. Ab Pandemiestufe 3 gilt eine grundsätzliche Maskenpflicht ab der 5.Klasse – ausgenommen  Gottesdienstsaal bei Lüftung an.
–Lüften: Wir lüften regelmäßig mind. alle 20 Minuten für 5 10 Minuten   
– Gottesdienste: In Gottesdiensten kombinieren wir Abstand, Maske und Lüften Wird jemand im Nachhinein als Corona positiv festgestellt, müssen die restlichen Gottes-dienstteilnehmer i.d.R. nicht in Quarantäne (Kontakt Kategorie 2). Eine Anmeldung zum Gottesdienst ist erforderlich – siehe Anmeldungslink auf der Homepage.
– Singen: Erlaubt ist das Singen mit Maske im Saal bei Lüftung an und 1,5 m Abstand und draußen im Freien bei 3 m Abstand ohne Maske.
– Hauskreise: Hauskreise weisen wir im Schutzkonzept als Privatveranstaltung aus, da wir keine Kontrolle darüber haben, wer sich wo, wie trifft. Es gelten die entsprechenden Vorgaben der Verordnungen. Für Pandemiestufe 3 heißt das: Maximal 10 Personen oder 2 Haushalte. Die Verantwortung liegt bei allen Teilnehmenden. Bitte geht auch im Privaten (weiterhin) umsichtig miteinander um. Vielen Dank!
– Essen & Trinken: Das ist grundsätzlich möglich, aber immer unter Beachtung der Hygiene und dem Grundsatz: Dieselben Gegenstände und dasselbe
Essen & Trinken sollte von so wenigen wie möglich berührt werden. Handschuhe werden von Essen ausgebenden Personen getragen.
–Verbreitung: Die Verbreitung des Corona Virus geschieht zu ca. 45 % über Tröpfchen und ca. 45% Aerosole (Gespräche etc.) und nur zu ca. 10% über Schmierinfektion (Oberflächen etc.).  Bitte habt das bei allen Veranstaltungen im Blick.
– Umgang mit Daten: Alle Daten, die aufgrund von Corona-Maßnahmen gesammelt wurden, dienen  ausschließlich zum Zweck der Auskunftserteilung
gegenüber dem Gesundheitsamt oder der Ortspolizeibehörde nach §§ 16, 25 IfSG.
– Weitere Informationen: Unser ausführliches Infektionsschutz und Hygienekonzept findet sich in online auf:  https://cgi-ev.com
EN
FR
With your donation you support the work of the Christian Community International. 
Thank you for your generosity.
Bank details
Christliche Gemeinde International e.V,
Sparkasse Lörrach
IBAN: DE83 6835 0048 0001 1107 90
BIC: SKLODE66XXX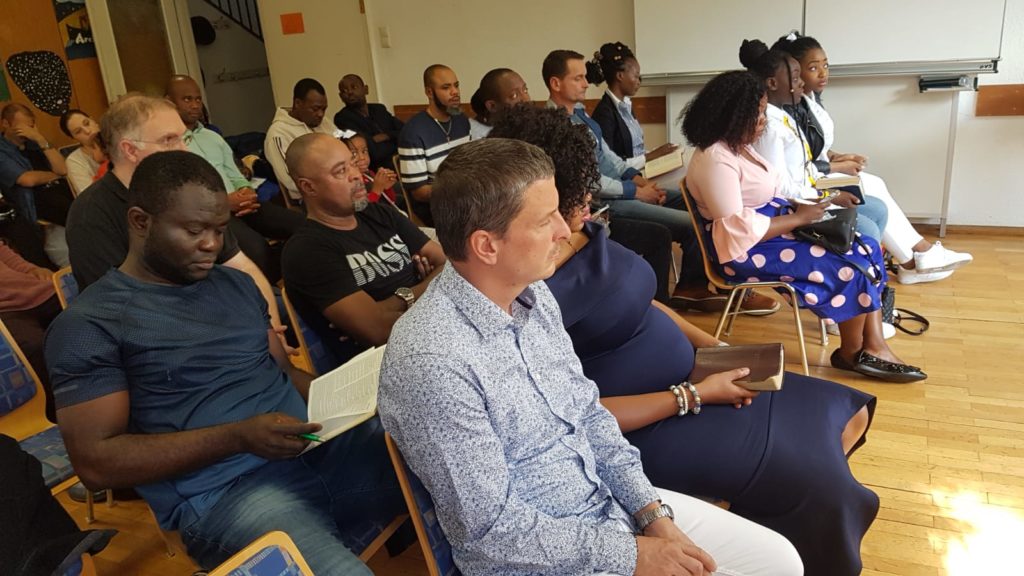 Our vision for 2021 is to ensure that all our community members do not lose their faith due to the challenges of the Corana virus. We have been regularly calling or physically visiting our members to encourage, motivate and support them in their time of need.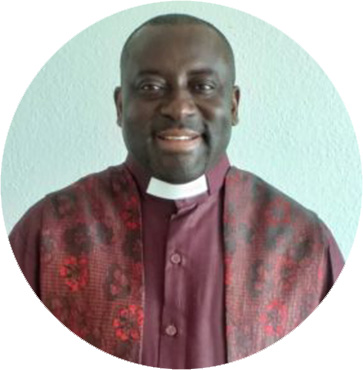 Marcel Gwangwaa
LEAD PASTOR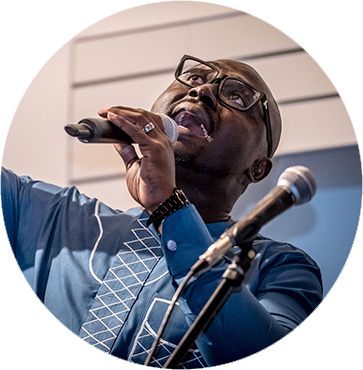 Ebenezer Jonathan
EXECUTIVE PASTOR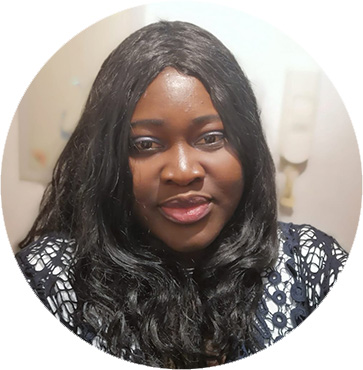 Julianna Etonge
EVANGELIST